Lead your family into God's Creation...
Welcome!
We're so glad you're here. We created this site with hopes of encouraging families to venture outdoors together for connection, refreshment and inspiration. Just as God fashioned His Creation with harmonious diversity, each hunting family will have an identity of our own. The stories we share here are simply our offering to you as you create your story. In THE POST, we will share some of our family's adventures and inspiration we find along the way. Here, we invite you to submit your own ideas and photos, and join the community of hunting families.
Have you ever been hunting? You may actually hunt animals like our family, or you may hunt for bugs, cool rocks or amazing sunsets. Put yourself in that place. Imagine what it is like. Your senses come alive as you leave distractions behind and embark into the outdoors. You have planned and prepared, you are determined to overcome obstacles, and you are excited for the adventure. Breathe in the fresh air. Be amazed by the beauty of God's Creation all around you.
Hunting for our family's best life takes this kind of focus and dedication. It has been said that good is the enemy of great. If we don't have a great life, it is probably because we have settled for a life that is good enough. It's easy to settle for being alone, together as we sit around tuned in to our media devices and not to each other. We invite you to join us in seeking God's vision for our families, determining to take hold of His good plans and enjoying the journey!
We cherish getting away for big adventures, but most of our time outdoors happens in the midst of daily life: setting out for a morning bike ride, fishing out back, heading down to the river to skip rocks, taking the dogs for a walk at sunset, jumping on the trampoline, searching for frogs, bugs, snakes, pinecones, sticks, leaves, icicles, among many of nature's other treasures that end up in our pockets (and often our washing machine).
There are times when we must deliberately unplug from busy life and explore real life outdoors together. We want to inspire our children to live with purpose, to be alert and engage with their environment, to be inquisitive and think for themselves, to create and imagine, to solve problems and invent new ways of doing things. As we discover beauty, meaning and brilliance in creation, we behold the God who created it all, and realize ourselves in His image.
We must recognize that each member of our family is created in the image of God, abounding with potential and purpose. No other person on earth can take our place. We all have a destiny, and as parents we have the honor of drawing the destiny out of our children. God gave our children to us, and in Him we have what it takes to do this job well.
As we head outdoors, fresh air produces a fresh perspective where we can reclaim our priorities in light of our connection with God and with each other. We hope you enjoy being inspired, and then shut off the computer and run outside. God beckons you to come outside and explore His glorious Creation!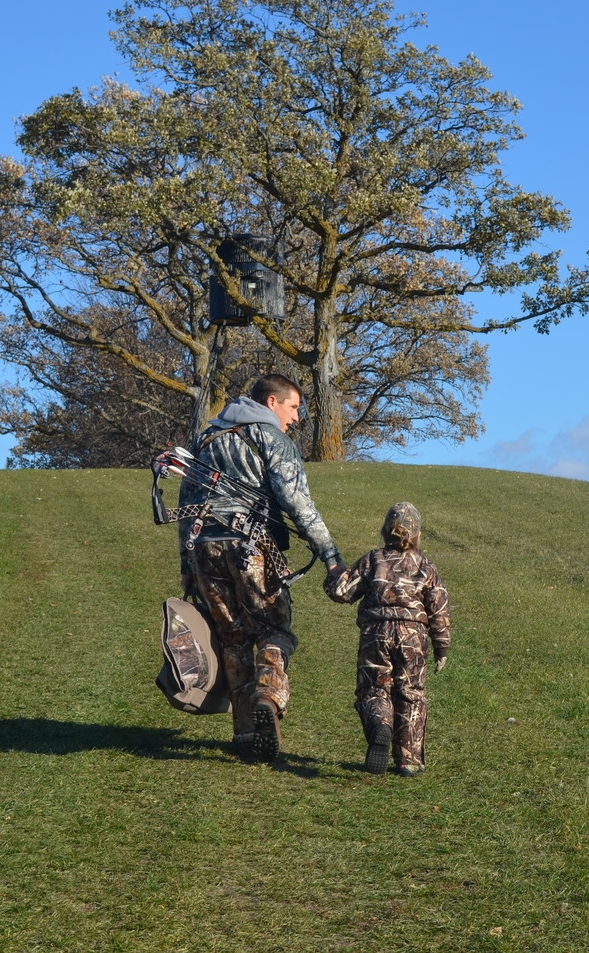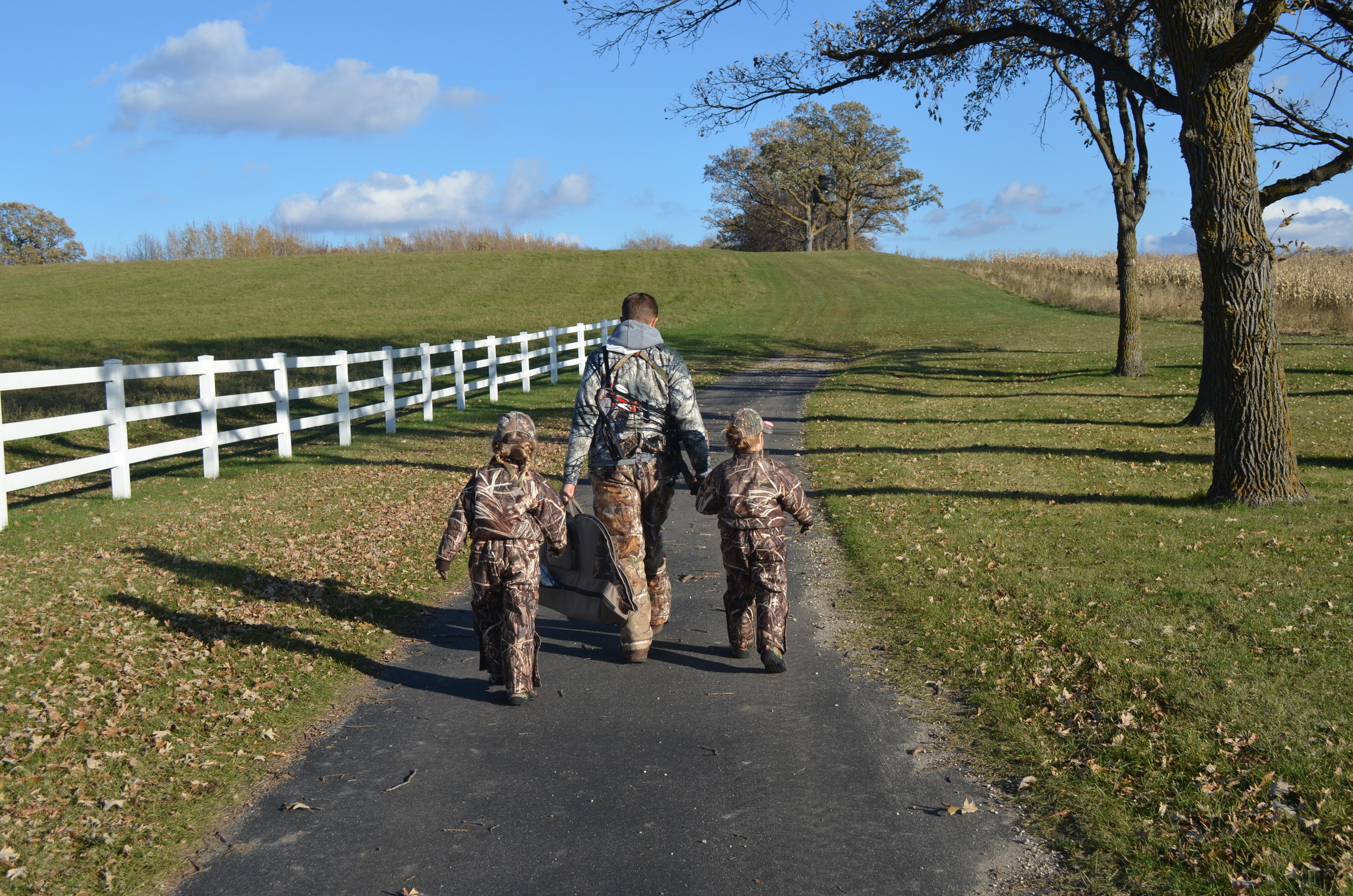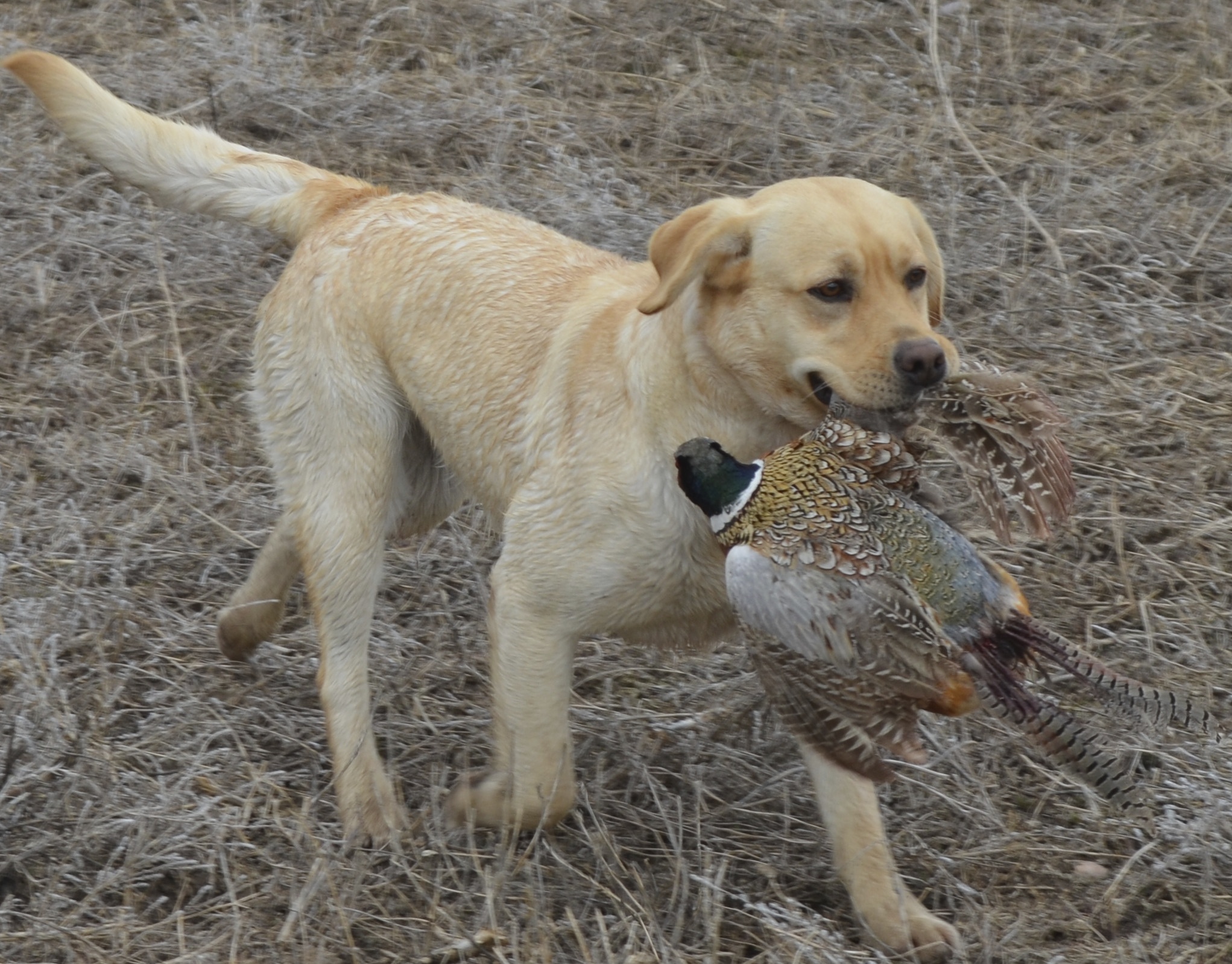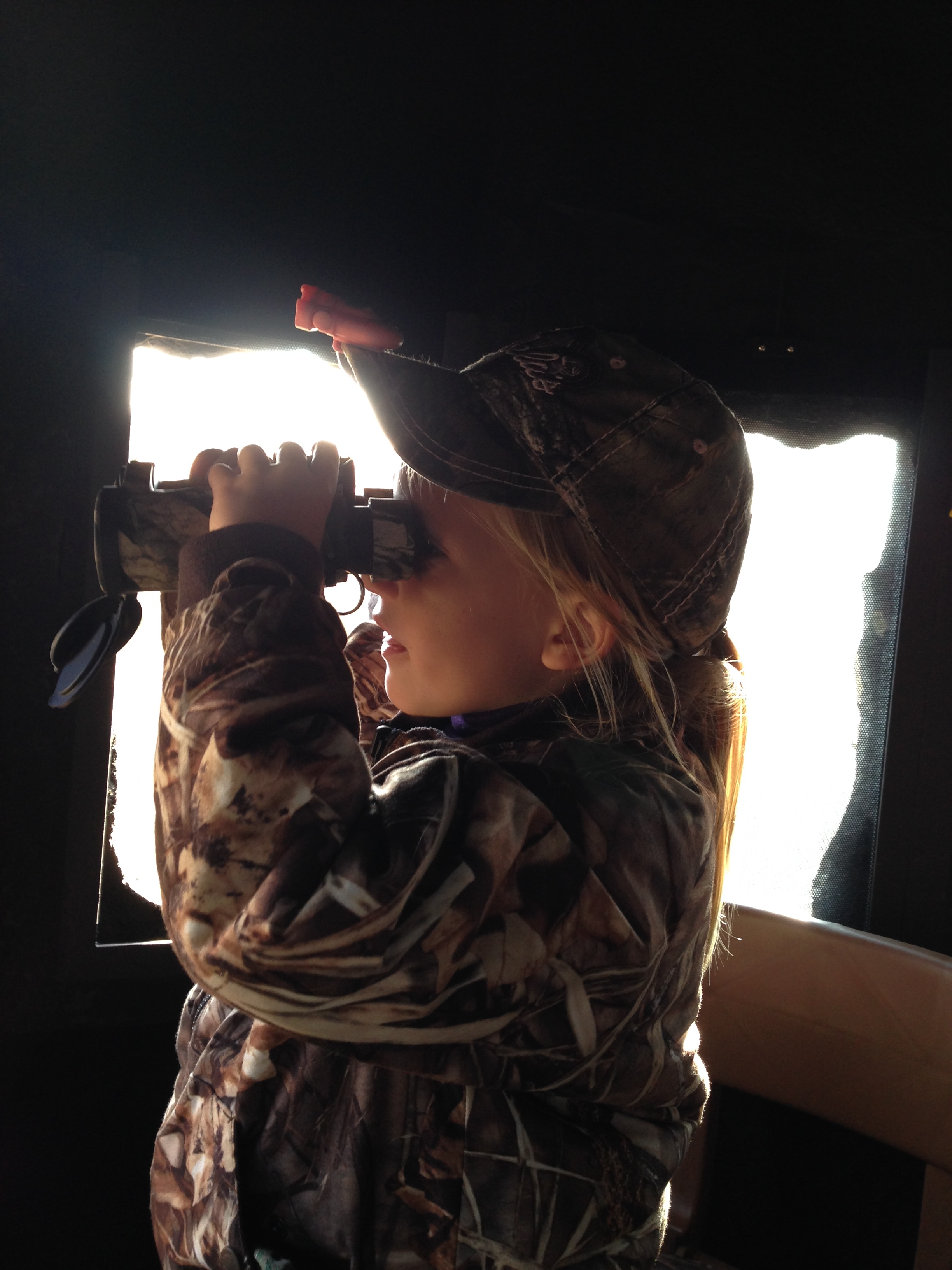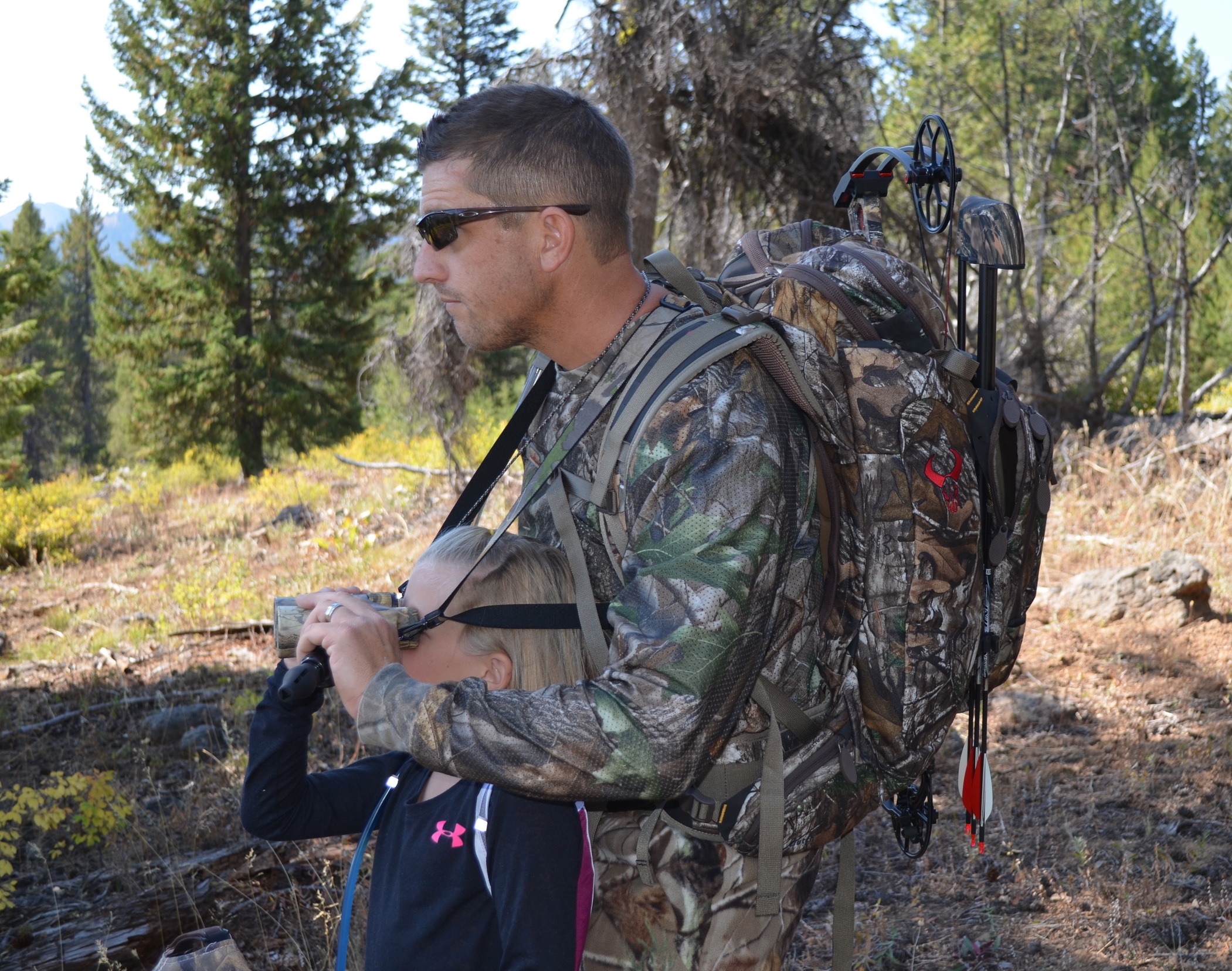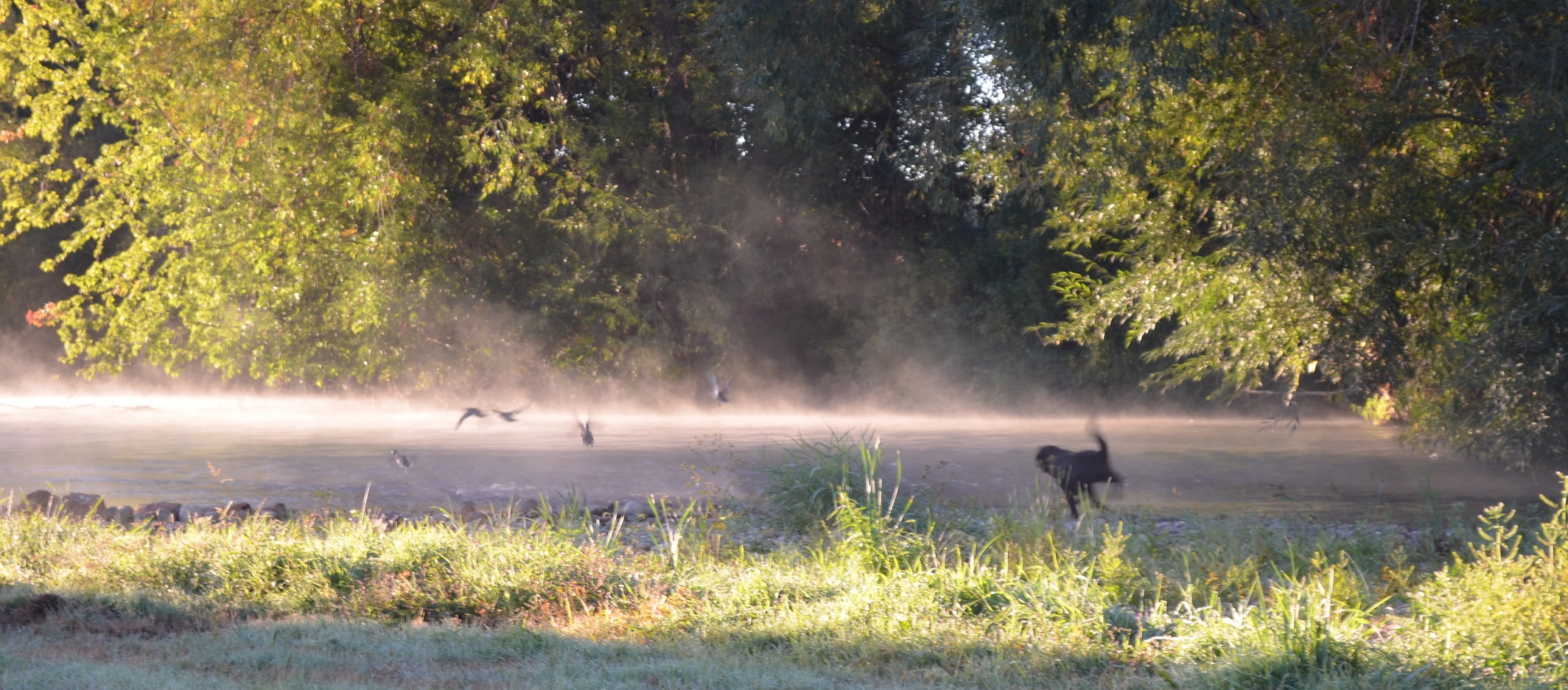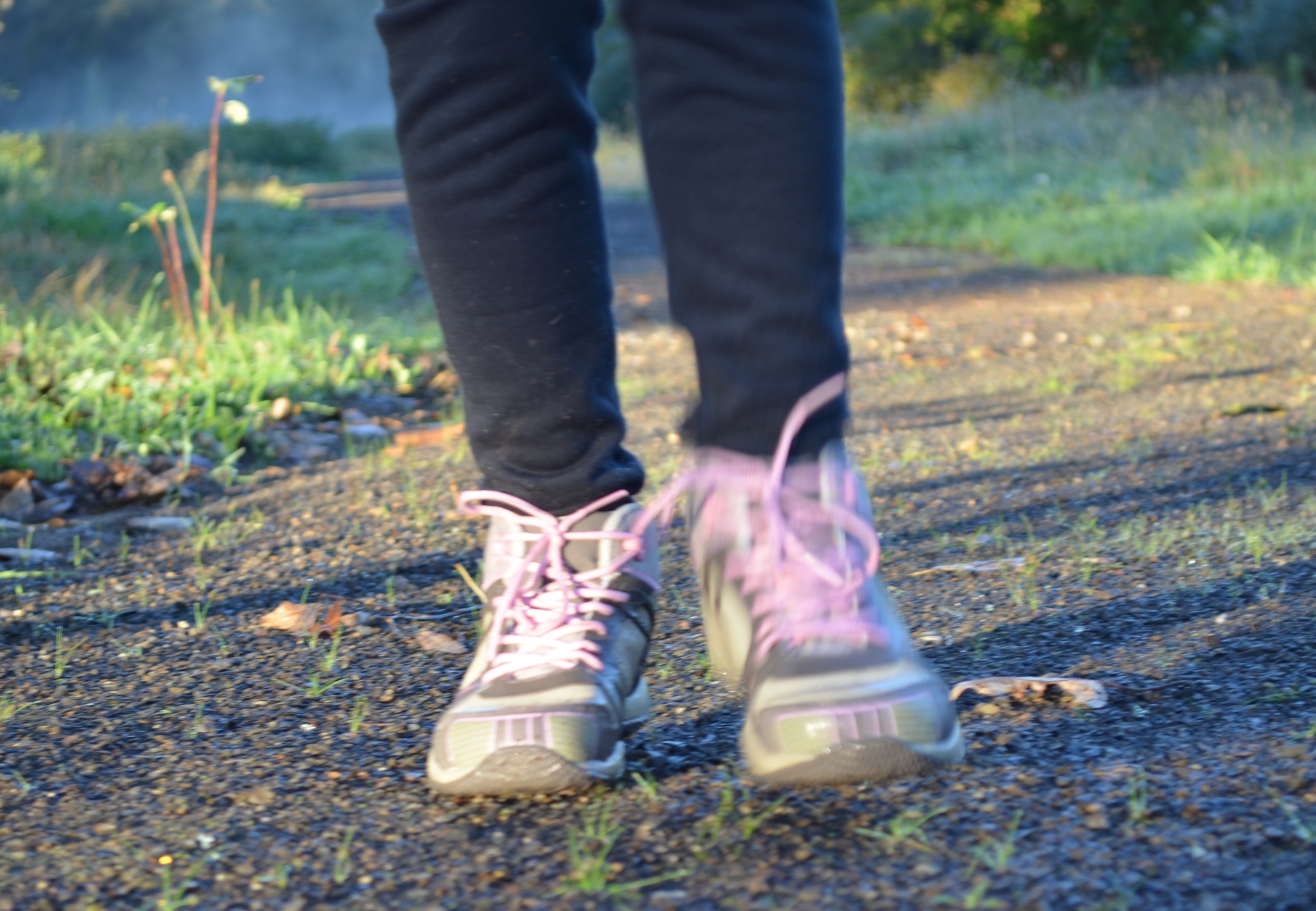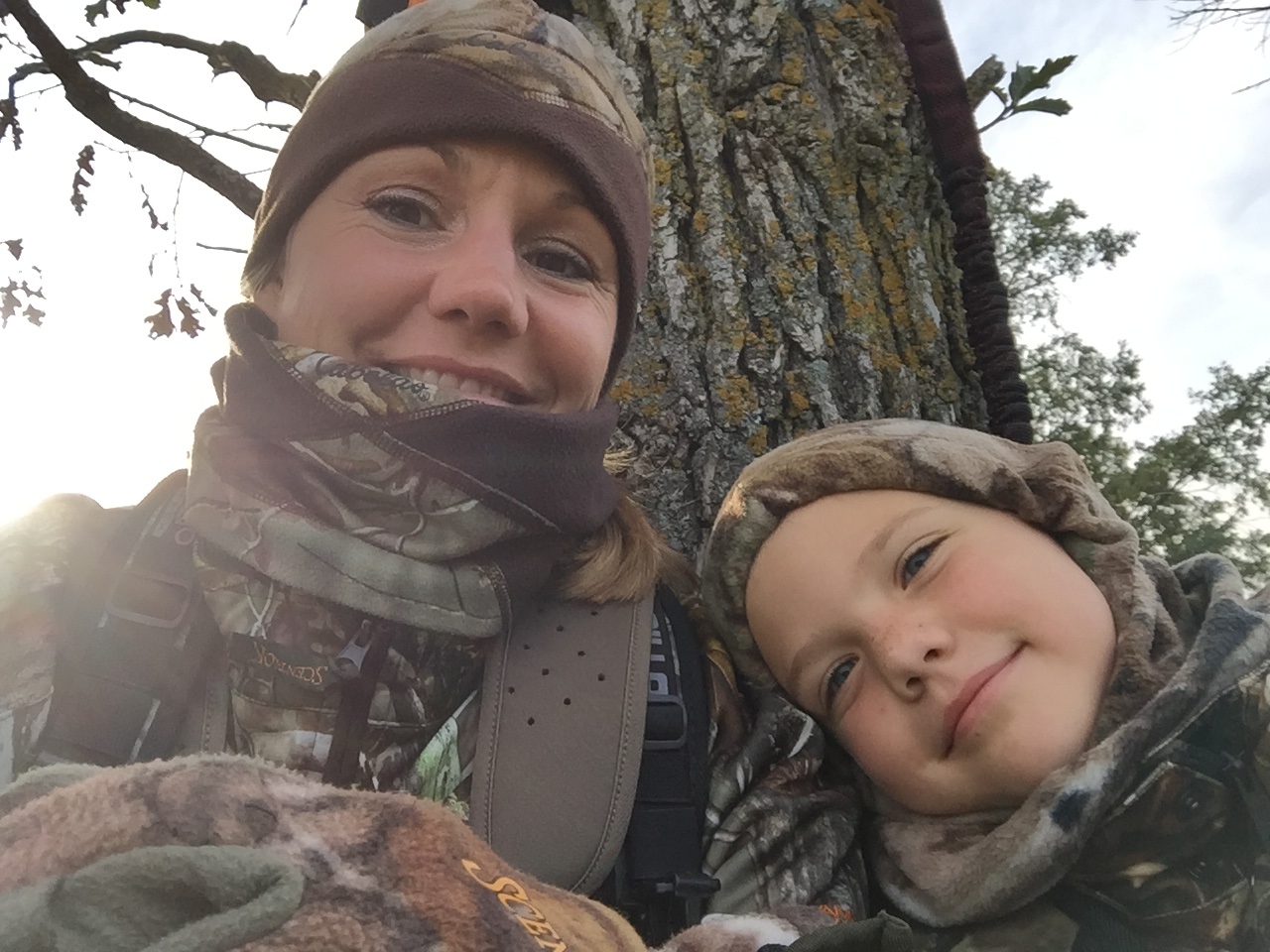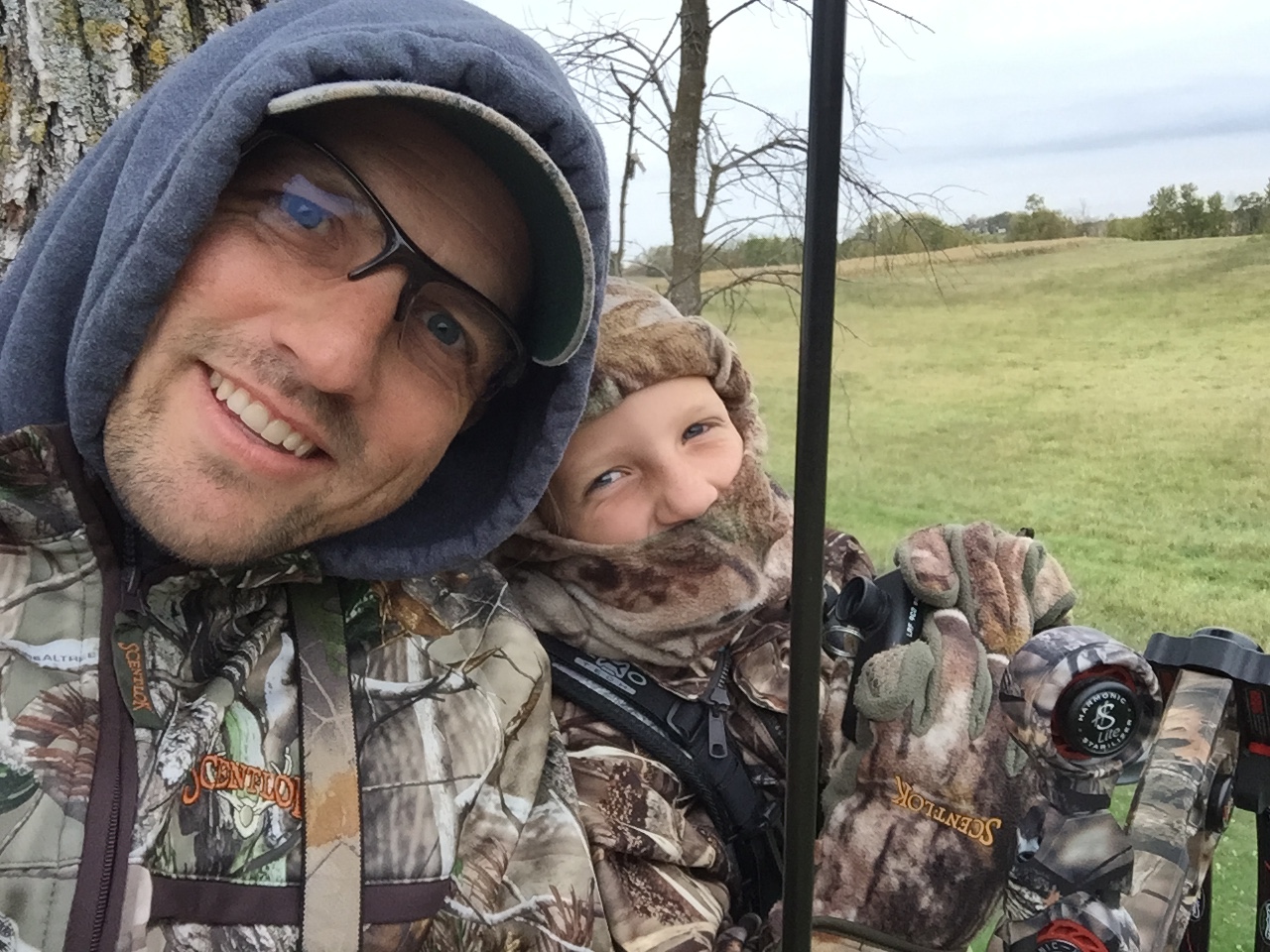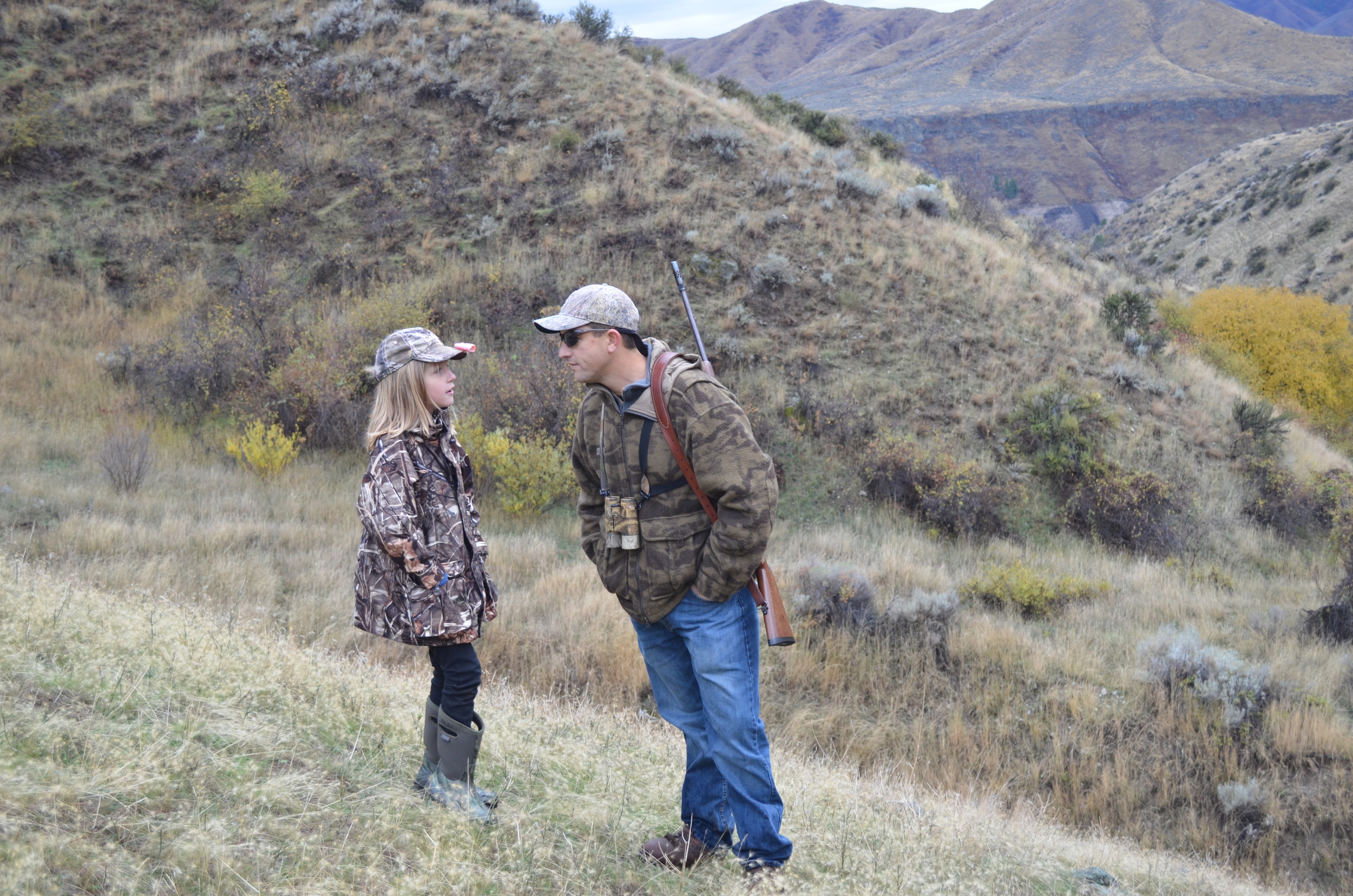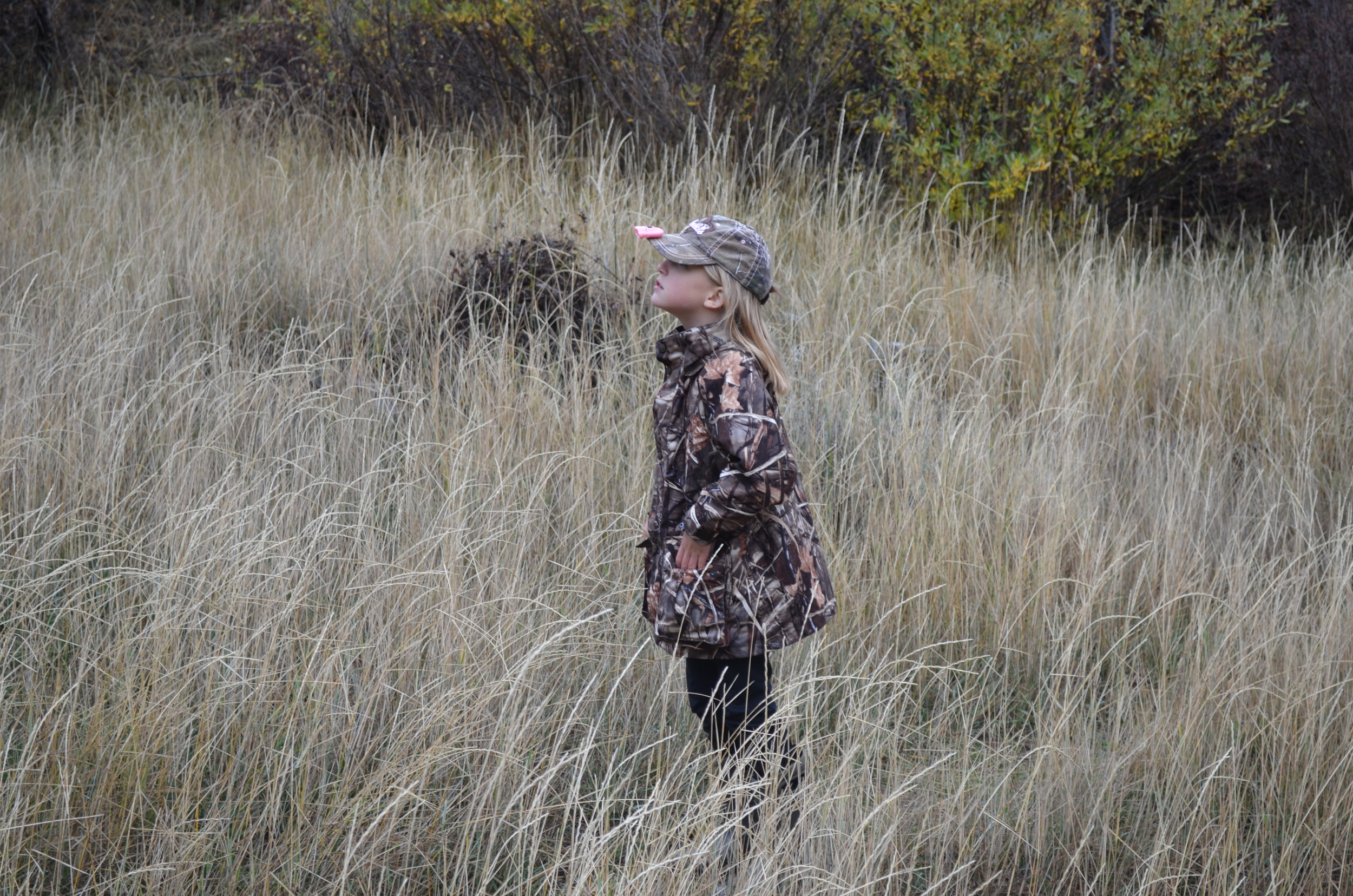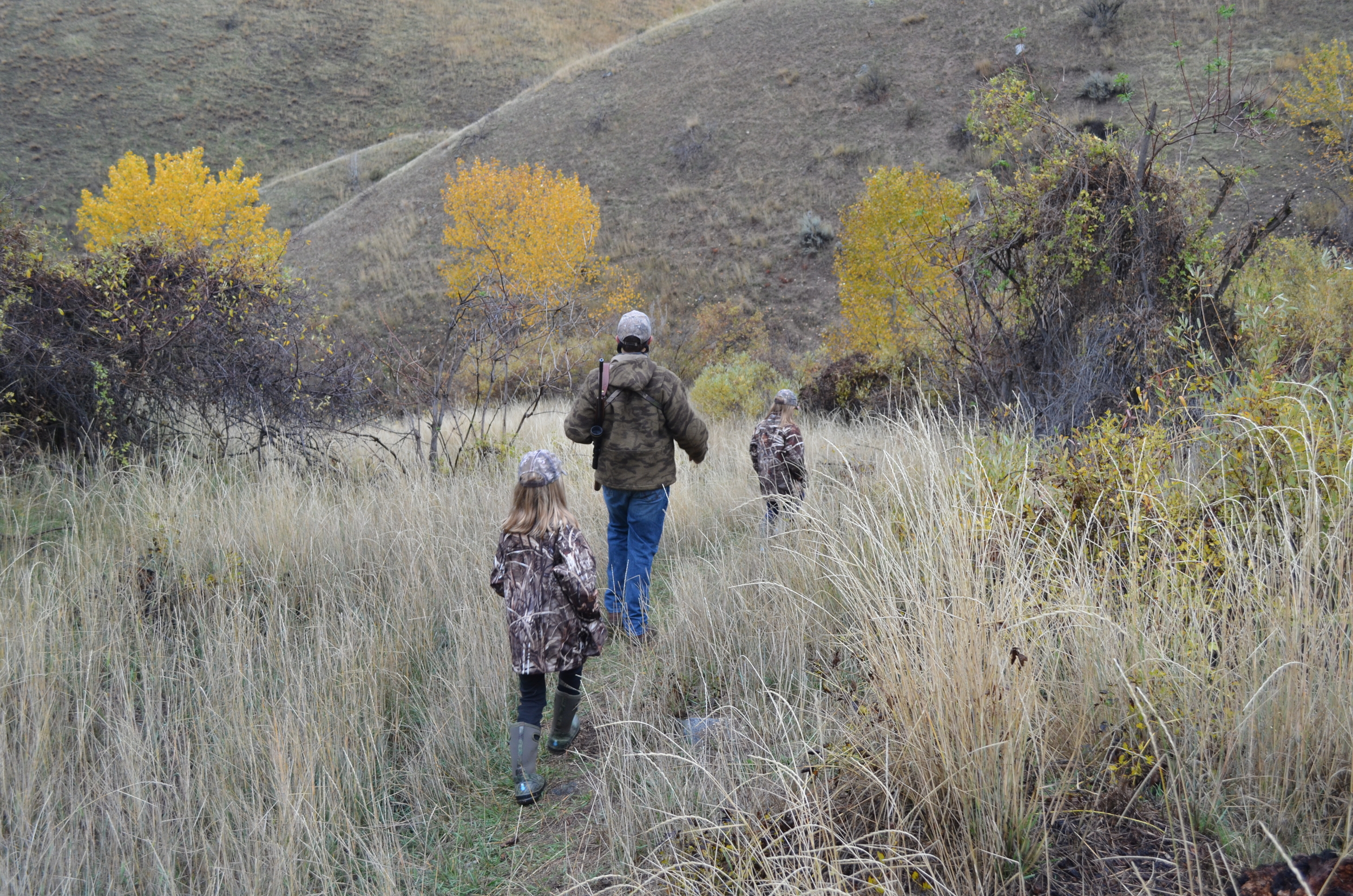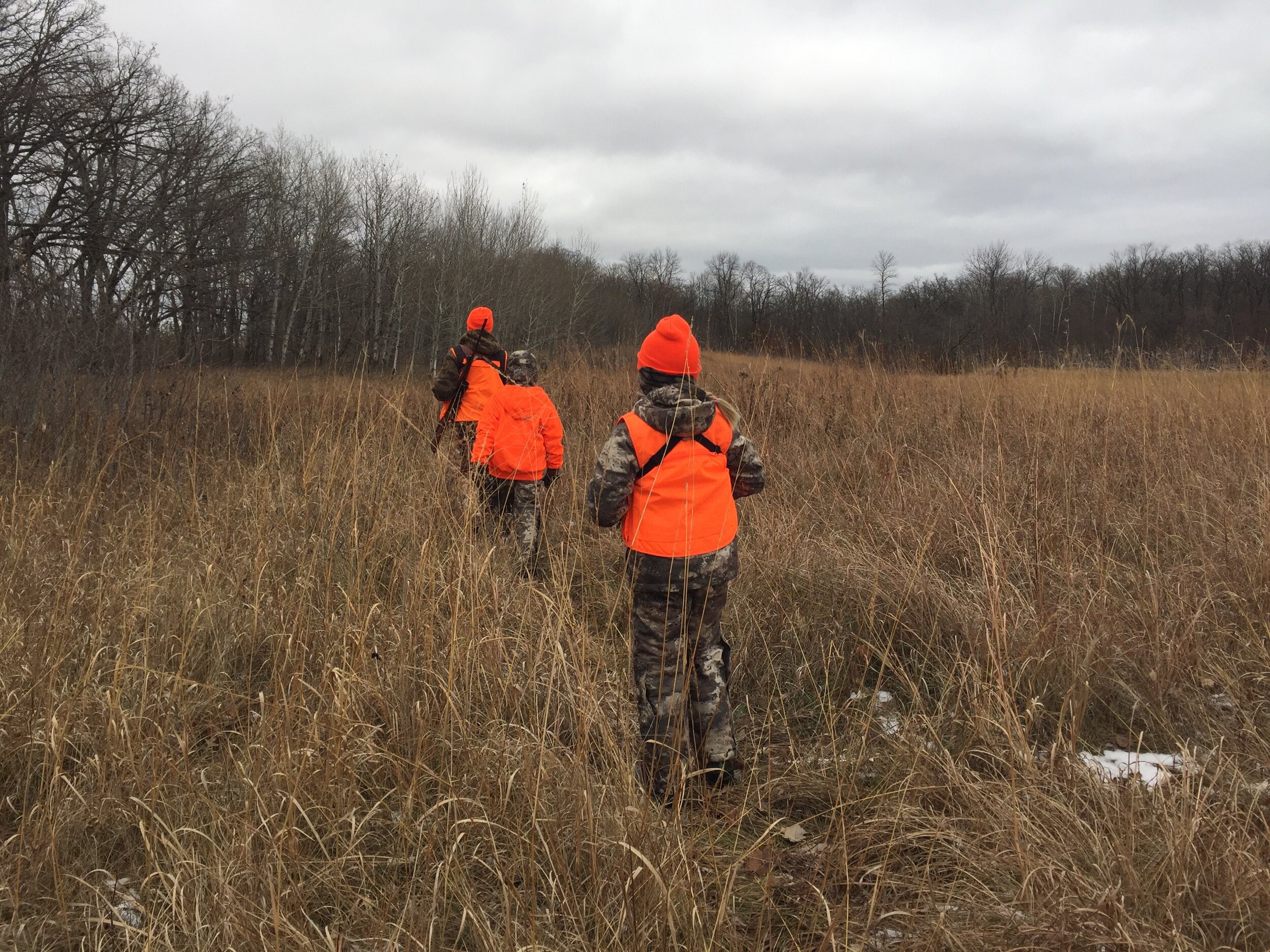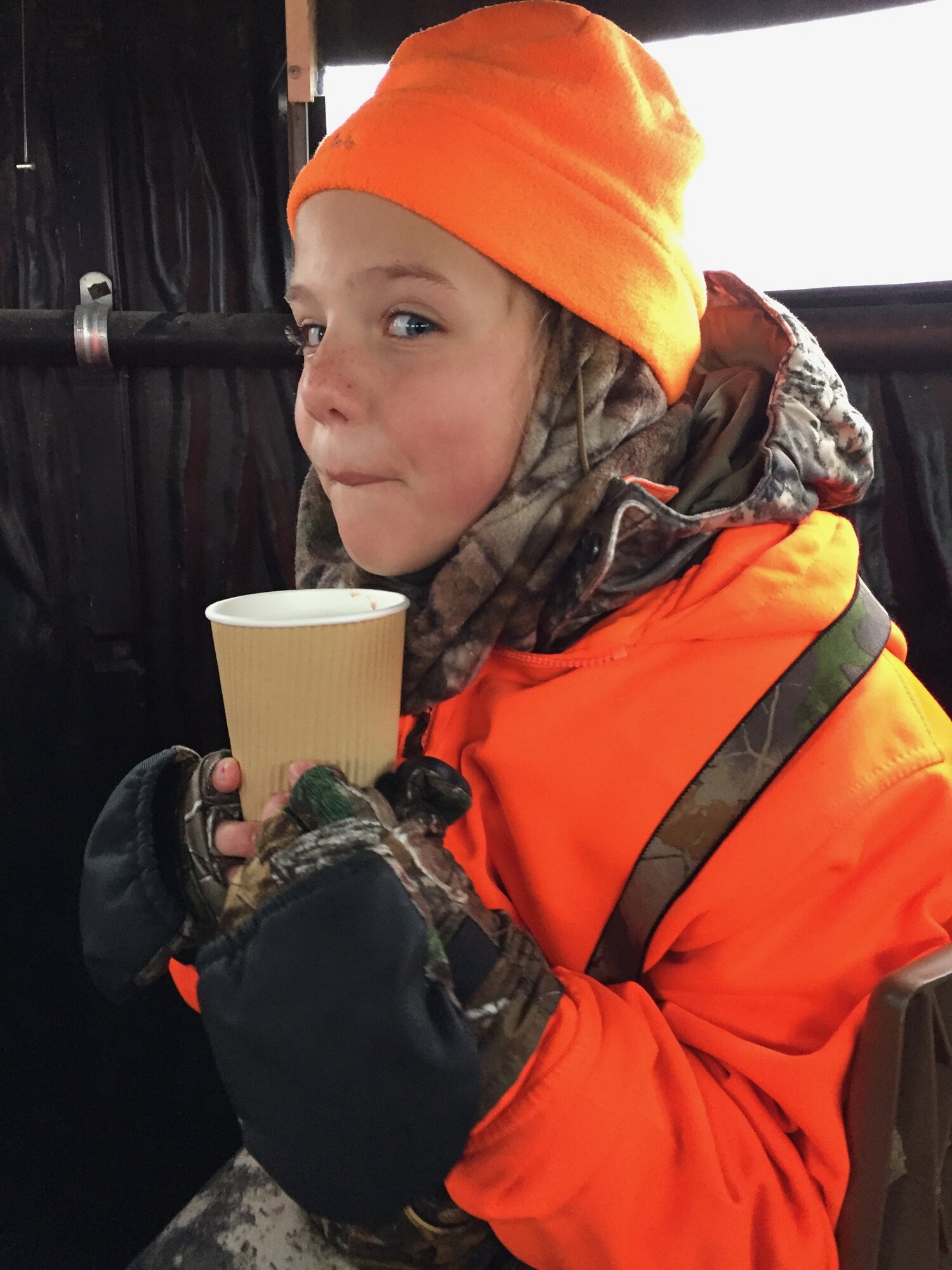 Hunting as a family...
BY TIM SCHEFFLER
I was raised to love hunting, and will always have favorite memories of time with my dad from our hunting trips together. I can still remember the anticipation leading up to a hunting trip, the feeling of absolute freedom and connection in the outdoors and, of course, the thrill of the hunt. Now that I am a father it is one of my greatest joys to pass this legacy of hunting on to my children. I still love hunting for myself, but even the best hunting trip doesn't compare to those moments when I get to see my family's excitement as they experience the thrill of hunting, nature and wildlife for themselves.
We have had family hunting trips where the only animals we saw were squirrels running back and forth, and at other times we have seen deer so close we could hear them breathing! No matter the outcome, I always leave fulfilled as I share this passion of mine with my family. Each experience together is a gift for that moment, and continues as that moment becomes a memory we will cherish forever.
So much of our existence today is planned, safe, controlled, electronic and man-made. One of the reasons I love hunting is because I can't control it. Every hunting trip has elements of the unexpected, and that is what makes the stories worth telling over and over again. There is a natural awe and wonder seeing animals up close, being in their element, sitting still and feeling part of the untamed life all around. I feel most alive immersed in wildlife, and completely aware of the glory of Creation. Romans 1:20 says:
"For since the creation of the world God's invisible qualities - his eternal power and divine nature - have been clearly seen, being understood from what has been made, so that people are without excuse"
As I settle into my hunting spot, my mind becomes free and the tension of everyday life drifts away. Here, in the peace and joy of the moment, many things come to mind. I often think about the migration habits of wildlife, our extensive fresh water rivers that eventually dump into salt water oceans, the various landscapes across our world that encompass so much beauty. Sunrises and sunsets daily paint the sky more beautiful than any painting I have ever seen. Yet how often do I really stop to enjoy these simple pleasures in life? Not often enough. When I do pause to appreciate these many wonders, the worries of life fade away in the awe of Creation, and I find rest in that perspective.
We all have an intuitive knowledge of God through Creation. Yet there is so much more than merely acknowledging God's existence! If you aren't sure that you are in right relationship with God, today is the perfect day to become sure! Have you heard the good news of John 3:16?
Here's the problem: sin has separated us from God. Romans 3:23 says, "All have sinned and fall short of the glory of God." The result of sin is death, which is spiritual separation from God. Romans 6:23 says: "For the wages of sin is death, but the free gift of God is eternal life in Christ Jesus our Lord." This is the good news! The miracle of being saved in Jesus is a free gift… you can't earn it. "God demonstrates His own love toward us, in that while we were yet sinners, Christ died for us." (Romans 5:8)
Jesus is the only way to God. He isn't just a good teacher, or a good example to follow. Jesus is the fullness of God in the form of a man (Colossians 2:9), who came in love to seek and save the lost (Luke 19:10). Jesus said, "I am the way, and the truth, and the life; no one comes to the Father, but through Me." (John 14:6)
More good news: Jesus is alive! "Christ died for our sins. … He was buried. … He was raised on the third day, according to the Scriptures." (1 Corinthians 15:3-4) God loves you and sent Jesus to die in your place so that you can be united with Him now on earth and forever in Heaven. Jesus said it was good for Him to go to the Father, because the Holy Spirit would come in His place: "Nevertheless, I tell you the truth: it is to your advantage that I go away, for if I do not go away, the Helper will not come to you. But if I go, I will send him to you." (John 16:7)
To receive the life of Jesus, we must surrender our own life in exchange for His. Jesus told his disciples, "If anyone would come after me, let him deny himself and take up his cross and follow me. For whoever would save his life will lose it, but whoever loses his life for my sake will find it. For what will it profit a man if he gains the whole world and forfeits his soul?" (Matthew 16:24-26a)
We must not get this backwards, trying to earn right standing with God instead of receiving it by faith in Jesus. "For by grace you have been saved through faith. And this is not your own doing; it is the gift of God, not a result of works, so that no one may boast. For we are His workmanship, created in Christ Jesus for good works, which God prepared beforehand, that we should walk in them." (Ephesians 2:8-10) We are accepted only on the basis of our faith in Jesus, not our own efforts of self-righteousness (trying to be good enough on our own). We are saved for good works, not by good works. We will not get to Heaven and boast in our own goodness, only in Jesus!
How do we receive Jesus? Romans 10:9 says, "…if you confess with your mouth that Jesus is Lord and believe in your heart that God raised him from the dead, you will be saved." Romans 10:13 says, "everyone who calls on the name of the Lord will be saved." In John 3:3 Jesus answered Nicodemus, "… unless one is born again he cannot see the kingdom of God."
Are you ready to be born into the kingdom of God – to exchange your life of sin for Jesus? To receive salvation, confess out loud that Jesus is your Lord and Savior, and that you believe God raised Him from the dead. Ask God for the gift of the Holy Spirit, which He promises to give to those who ask. The miracle of God's Spirit coming to live inside of you is indescribable! Colossians 1:27 calls it "...Christ in you, the hope of glory." This is being born again, passing from death to life in Jesus. God's Spirit is His seal upon you, and shows that you belong to Him (2 Corinthians 1:22, Romans 8:9).
Jesus said there is joy in the presence of the angels of God over one sinner who repents! There is rejoicing in Heaven right now over you! If this was your moment of Salvation, please let us know by completing the form below. We will be celebrating with you and would like to send you a gift explaining more about the new you in Jesus. Next, get baptized in water (see Mark 16:16 and Acts 2:38). You are now a follower of Jesus, also called a Christian. You have just become a member of God's family, so ask Him to guide you in finding a local church to be part of. In community with other believers, you will grow as a disciple of Jesus and discover the gifts God has given you to fulfill all of His good purposes in your life.
If you just became a Christian, or have questions about becoming a Christian, please contact us below: